The Bronx Garden
2018




Services

Branding
Print Design
Web Design
Signage
A proposal for renaming The New York Botanical Garden and shifting its focus. It will cater to a larger, more diverse demographic and acknowledge the various cultures that make up The Bronx. Making TBG a multi-use community venue. Not just a place for New York's more priviliged.
Making a cultural hub for the community
Botanical gardens are seen as pristine sort of museums not meant to be touched but on the contrary I believe we should be encouraged to get messy to really connect. More tactile, less clean lines and boundaries.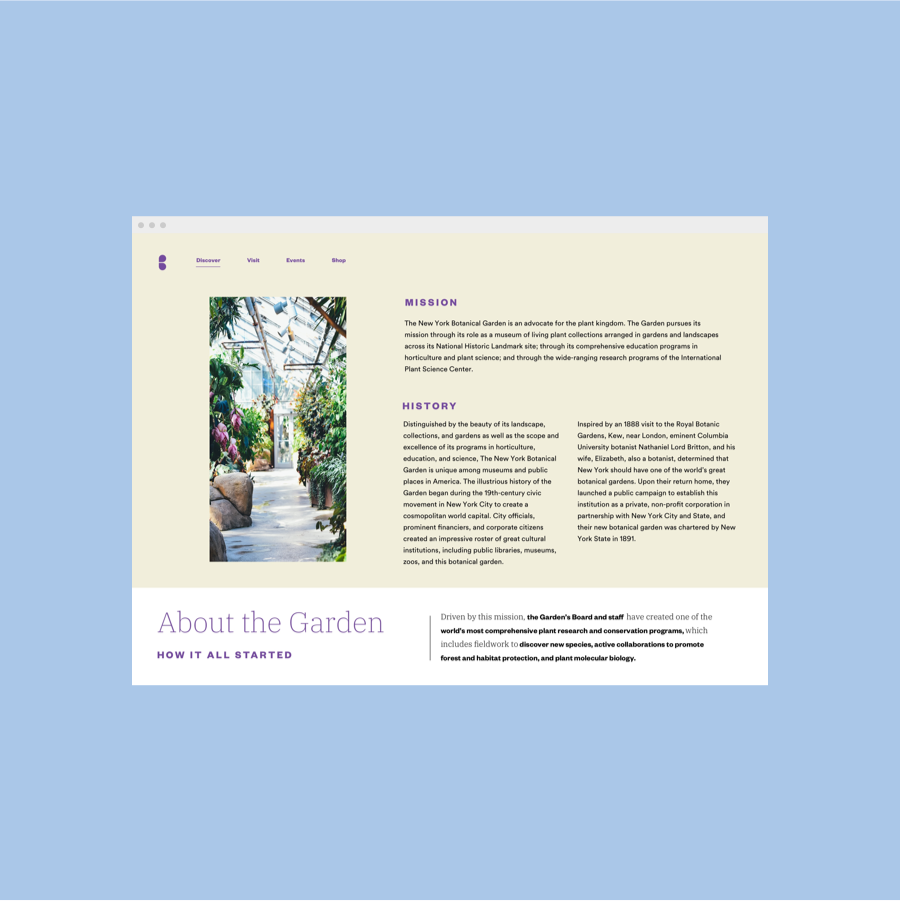 Instagram Story 1
Instagram Story 2
Instagram Story 1
Instagram Story 2

Final thoughts
︎
The Bronx Garden was a chance to convey how important it is to not forget about nature while we are surrounded with so much technology. Also figuring out ways to use technology to connect us more with nature